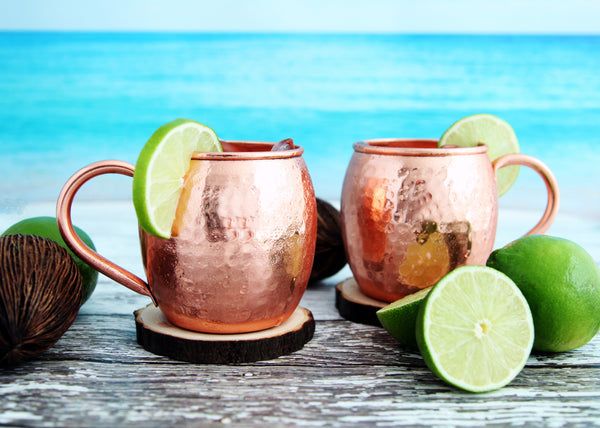 MOSCOW GIN FREE MULE
INGREDIENTS
1 oz Dhōs Gin Free
1 oz Lime Juice
3 oz Ginger Beer
Lime Zest
Slice of Lime
METHOD
In a copper mug filled with crushed ice, add 1 oz Dhōs Gin Free and 1 oz lime juice.
GARNISH
with a slice of lime and a shaving of lime zest and serve. 
Experience the perfect balance of sweet and sour with a Peach Gimlet, made with Dhōs Gin Free, peach syrup, lemon juice and bitters, garnished with a thyme sprig and lemon wheel, perfect for any occasion.