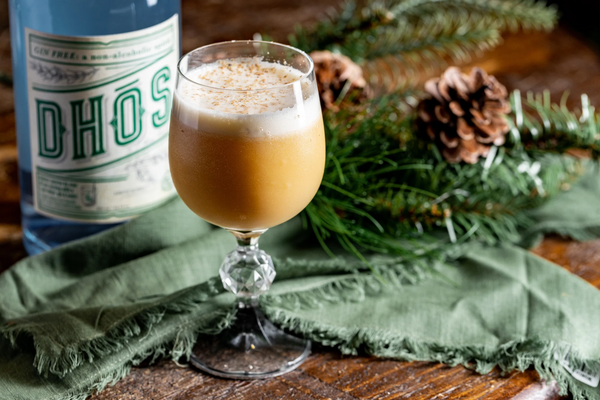 DHŌS MAPLE SYRUP
INGREDIENTS
2 oz Dhōs Gin 
.5 oz Lemon
.5 oz Maple Syrup Simple
2 Dash Angostura Bitters
1 whole egg
Garnish: Grated Cinnamon
MEDTHODS
Add all ingredients to a cocktail shaker and dry shake. Add ice and shake again. Double strain into a chilled glass.
GARNISH
with grated cinnamon.
Experience the perfect balance of sweet and sour with a Peach Gimlet, made with Dhōs Gin Free, peach syrup, lemon juice and bitters, garnished with a thyme sprig and lemon wheel, perfect for any occasion.