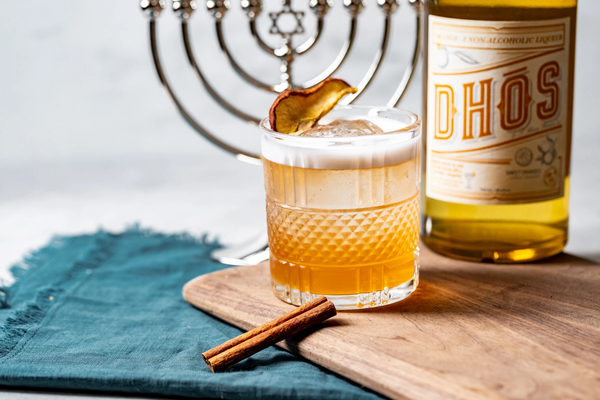 HANUKKAH DHŌS ORANGE
INGREDIENTS
1 oz Dhōs Gin Free
1 oz Lime Juice
3 oz Ginger Beer
Lime Zest
Slice of Lime
METHOD
In a copper mug filled with crushed ice, add 1 oz Dhōs Gin Free and 1 oz lime juice.
GARNISH 
with a slice of lime and a shaving of lime zest and serve. 
Introduce Christmas spirit with our signature cocktail Dhōs Orange, aged rum, lime, demerara, Dhōs bitter, garnished with rosemary and lime wheel. Perfect for holiday celebrations!