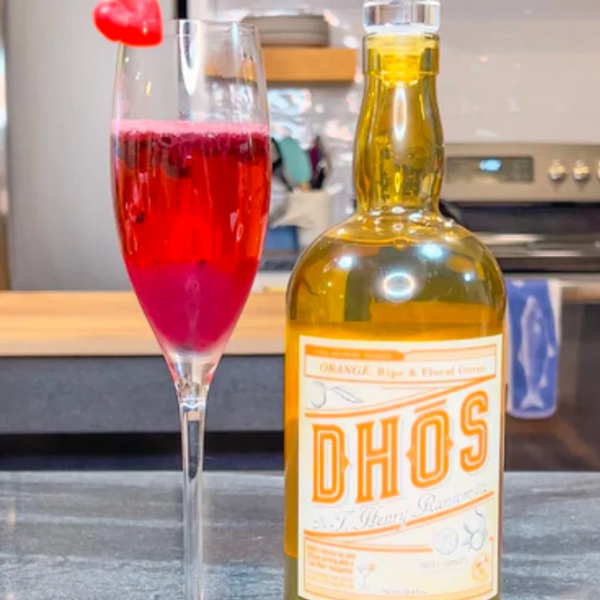 THE POMEGRANATE PERSUASION
INGREDIENTS
Dhōs Orange
3-4 oz Blanc De Noir
Blackberries
Jelly Heart
METHOD
1.) Pour Dhōs Orange & pomegranate juice into a shaker. Add 1/2 cup of ice and shake vigorously. 
2). Pour 3-4oz of Blanc De Noir into a champagne flute glass. 
3). Slowly strain contents of shaker into the flute with sparkling wine at an angle, making sure the wine and juice almost touch. This should create a minor separation between the shaken juices and bubbles. This will also reduce the wine from fizzing over. 
4). Take 1-2 blackberries and squish them above the glass to create a drip visual. Drop blackberries into glass.
GARNISH
Press jelly heart onto the rim of the flute for garnish.
Introduce Christmas spirit with our signature cocktail Dhōs Orange, aged rum, lime, demerara, Dhōs bitter, garnished with rosemary and lime wheel. Perfect for holiday celebrations!