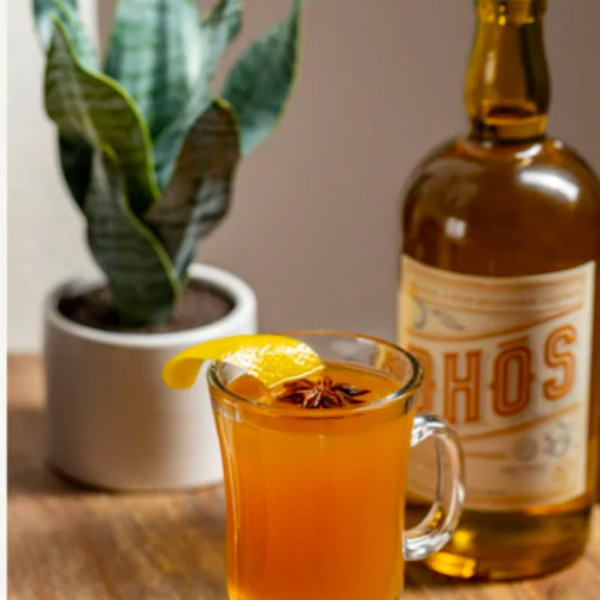 CUP OF COMFORT
INGREDIENTS
1.5 oz Dhōs Orange
.5 oz Honey Simple
.25 oz Fresh Lemon Juice
2 oz Hot Chai Tea
2 Dashes Dhos Bittersweet (Optional)
Star Anise, Lemon Peel
Glass: Your favorite mug!
METHOD
Combine "Cold" Ingredients in Glass. Quick stir to combine. Having hot tea pepped, add Hot Chai Tea to the glass. Garnish and Enjoy 
GARNISH
Star Anise, Lemon Peel
Introduce Christmas spirit with our signature cocktail Dhōs Orange, aged rum, lime, demerara, Dhōs bitter, garnished with rosemary and lime wheel. Perfect for holiday celebrations!