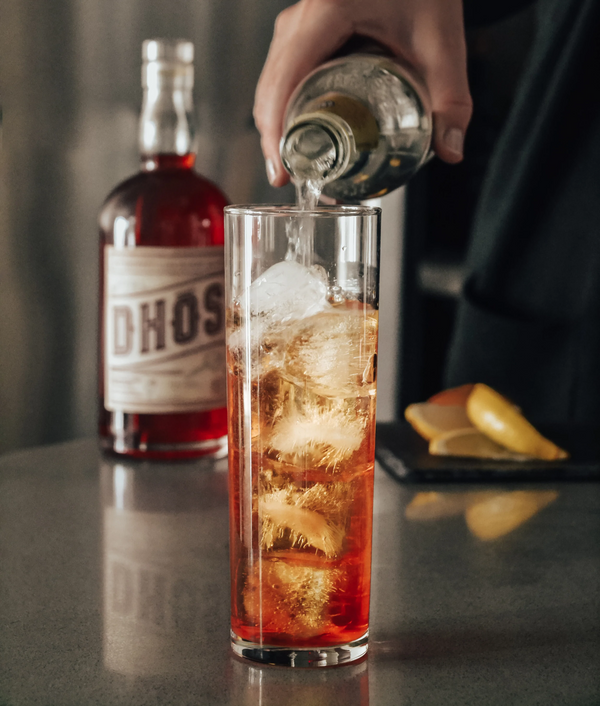 STRAWBERRY BREEZE
INGREDIENTS
2 oz. Dhōs Bittersweet
.5 oz. Strawberry Syrup
.5 oz. Lemon Juice
4 oz. Soda Water
METHOD
Shake all ingredients except soda with ice. Strain over fresh ice in collins glass. Top with soda water.
GARNISH
with Lemon wheel & sliced strawberries.
The Dhōs Bittersweet mocktail is a refreshing and flavorful combination of tropical pineapple, tart lemon, and aromatic cinnamon. The cinnamon brown sugar simple syrup adds a touch of sweetness to balance out the bitterness of...