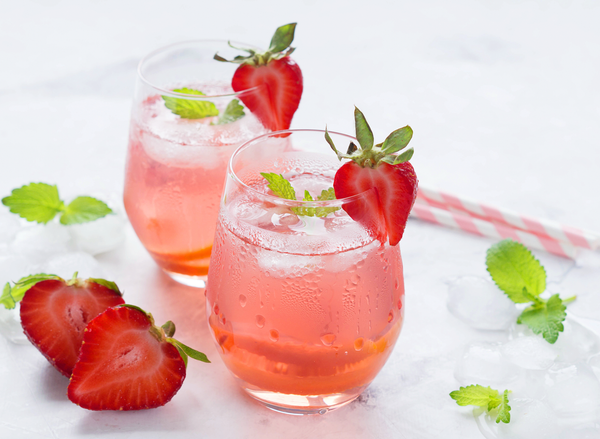 BLISSFULLY BITTER
INGREDIENTS
2 oz Dhōs Bittersweet
1 oz Honey Syrup
2 oz Rascal Rosé
2 oz Strawberry Bubly Strawberry Water
3-4 Strawberries
METHOD
1.) Pour Dhōs Bittersweet, Rascal Rosé, & honey syrup into a shaker. Add 1/2 cup of ice and shake vigorously
2). Muddle 1-2 strawberries into the bottom of your rocks glass.
3). Add ice halfway in glass and strain the cocktail on top of ice.
4). Top with Bubly sparkling water.

GARNISH
Place a strawberry on the rim of the glass for garnish and serve.
The Dhōs Bittersweet mocktail is a refreshing and flavorful combination of tropical pineapple, tart lemon, and aromatic cinnamon. The cinnamon brown sugar simple syrup adds a touch of sweetness to balance out the bitterness of...